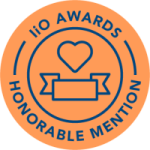 Jim Goldman, 2023 Honorable Mention
The Invest in Others award recognizes the charitable work of financial advisors in communities across the country and around the world.
The Money Coach at Jewish Family Services
Jim Goldman is JFS' volunteer Money Coach. Jim is a Certified Financial Planner (CFP) who offers financial education and resources through JFS.
The Money Coach answers questions such as:
Do you have a consumer issue you just can't solve on your own?
Ever wonder how much credit card debt is too much?
Are you sure you have enough money in your emergency fund?
For help with issues like these and many more, make an appointment for a FREE consultation. All appointments currently take place over the phone, but in-person appointments can be made available if needed. The Money Coach's services are available to all JFS clients and Greater Hartford residents.
To schedule an appointment click the button above, or you can email info@jfshartford.org or call (860) 236-1927 to schedule or find out more.
Note: the Money Coach's schedule is updated for 2 months at a time. If you don't see an available appointment in a future month, please check back closer to that month and more appointments will be made available.
More about the Money Coach Program
The Money Coach service is confidential. Jim will provide you with education and information you need to help you make an informed decision or set your financial goals.
Services and information provided by the Money Coach may include:
information about rights,
applicable laws and regulations,
negotiating with creditors,
buying habits and budgeting,
strategies for saving money,
advantages and challenges of different financial options including bankruptcy,
affordable levels of debt and debt warning signs,
use of credit and credit problems,
and how to obtain a credit report and re-establishing credit