Event Calendar
Are You Happy? • Embracing Possibility for Mental Health Awareness
Thursday, May 16, 2019 7:00 pm - 9:00 pm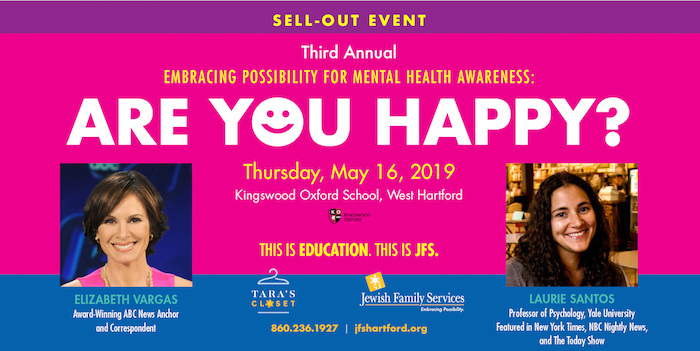 Location:
Roberts Theater at Kingswood Oxford School
Description:
Please join us for an unforgettable evening discussion aimed at tearing down the many misconceptions surrounding mental illness.

1 in 5 Americans will experience mental illness in his or her lifetime; it is a reality of life that affects us all. If you or someone you know has struggled with symptoms of mental illness, this evening is for you. Together, we can alter the narrative, stop the stigma, and change lives.